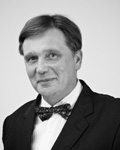 Mirosław Sobolak, advocate, managing partner
He provides legal services to corporate entities and for investment transactions. He advises, in particular, on investments arising from the formation, transformation, takeover, merger, restructuring, and liquidation of commercial companies and legal persons. He has extensive experience in the area related to real estate transactions, construction investments, land use planning, including legal support for investments planned on land whose legal status is irregular or is the subject of a dispute. He graduated from the Faculty of Law and Administration at Warsaw University; a member of the Bar Association in Warsaw (since 1990).
e-mail: miroslaw.sobolak#eu-lfs.com
cell phone: +48 601 677 711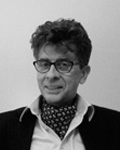 Wojciech Drożdżal, legal advisor, partner
He specializes in civil, economic, and administrative law, with particular emphasis on tax law. He provides legal services to business entities. He deals with court, administrative, fiscal, and judicial-administrative proceedings in civil, economic, administrative, and tax law. He graduated from the Faculty of Law of the University of Gdańsk, and has been a member of the District Chamber of Legal Advisors in Gdańsk (since 1985). He is also a tax advisor and member of the National Chamber of Tax Advisors.
e-mail: wojciech.drozdzal#eu-lfs.com
cell phone: +48 604 947 460